Hello all,
Although the holiday in Blackpool was cut short, I still had a lovley time. Beauty & the Beast was spectacular. It was the disney version adapted into a play. It feaured these songs from the film:
Belle
Gaston
Be Our Guest
Beauty & the Beast
Kill the Beast
There were also one two song in the play that aren't in the film.
Me and Grandad went at for a drink in the pub. We also went to a shop called Bonbons for Ice cream. We went and had chips on the piar as well.
I also went to an antique place. I bought a 1950s radio. It's made of wood with a speaker and four knobs, two on the side, two on the front.  Here is a picture of a radio, very close to the one  like mine: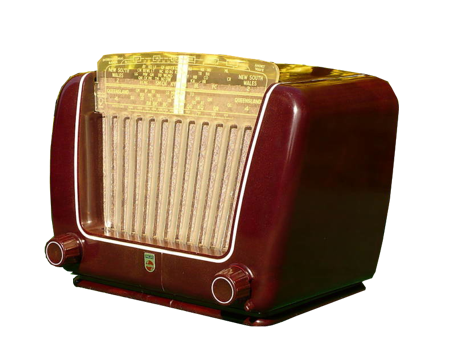 In the 1950′s every Saturday morning at 9 o' clock, there was a radio song request programme for Children. It was called Children's Favourites. My radio is the kind of radio that children would have listened to it on. Also in those days, when you switched them on, radios and televisions took a few seconds to warm up. My radio takes a few seconds to warm up. 
Children's Favourites was extremly popular. It was broadcast on the BBC Light Programme. (This station no longer exsists.) It was presented by Derek McCulloch. Eveyone called him Uncle Mac.
 At the start of the programme he'd play the signautre tune  Puffin' Billy.  Then he  would say "Hello Children… Everywhere!" This is Uncle Mac Good morning to you all!"  Then he would announce the first request,  say who it from from and play it. And so on.  Sometimes children send a request intio Uncle Mac just so they'd get a mention on the radio. The programme lasted about an hour. Uncle Mac's closing words were "Goodnight Children… Everywhere!" Children's Favourites is no longer broadcast.
One of the techers at my last school, Alderwasly, Carol Barrett, used to listen to Children's Favourites. One of the songs often played on Children's Favourites was I know an old lady who swallowed a fly. It was sung by Burl Ives.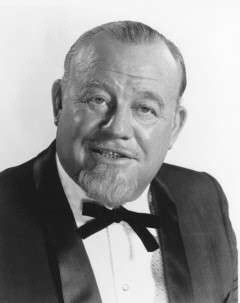 Burl Ives is one of my idols.  I know an old lady who swallowed a fly was one of the first songs I learned when I was little. The last line "I know an old lady who swallowed a horse…She's dead of course!" always made children laugh.
Enjoy this reading! Craig xxx